Tesla's influence on the electric vehicle market has increased in recent years, and the business still sets trends and creates the most excitement when introducing a new model. However, since 2020, most of the world's automotive titans and some of the world's most innovative startups have taken a serious interest in the electric race. So, today we'll be looking at an interesting topic, as we delve deep and look at some very amazing electric automobiles that you should keep an eye out for in 2022 to 2023. But first we're giving away $100 to one of our random subscribers. All you have to do is watch the entire video, leave a comment with your greatest takeaway, like, share, and lastly subscribe!
So, without further ado, let's get started.
Number 10. The Hyundai Ioniq 6. Hyundai's new era will be represented by the Ioniq 6, which, after the Ioniq 5's success, might be an excellent choice for individuals who want the style and size of Porsche. Thanks to its recognized and skilled designers, the Ioniq 6 is a critical aspect of the Korean company's electrification strategy, which resembles modern European styling.
This EV has a gorgeous sloping roofline and an automatically adjustable rear spoiler with full-width LEDs to utilize pixel lighting technology to provide more range. The Ioniq 6 is also likely to contain a lot more than just a single motor, as it will be based on the same Electric Global Modular Platform as its brothers, which means that both single and dual motor versions will be offered. The all-wheel-drive version's potential 320 horsepower output should enable a zero-to-60-second sprint in roughly five seconds, while the performance package can boost up to 577 horsepower. In addition to being a large power bank on wheels, the Ioniq 6 will share the industry's best fast charging technology, allowing the battery to be recharged in as little as 18 minutes. The Ioniq 6's non-performance model is projected to cost around $42,000.
Number 9. BMW iX50. Combining the firm's newest developments in sustainability, electrification, design, connection, and digital services, the iX50 represents a significant step forward for the brand. DC rapid charging up to 195 kilowatts, 105kilowatts of usable battery capacity, an EPA range of 324 miles, and a combined output of 516 horsepower and 564 pounds-feet of torque are the most crucial features. The iX's body is made out of an aluminum space frame and different material blends that boost rigidity while keeping the weight down.
The vehicle also features an innovative electric all-wheel-drive system that is entirely changeable and can split where it is needed to retain an optimal grip on any surface.
An energy recuperation feature also allows the driver to choose between one or two pedal modes. The iX xDrive50 represents a glimpse into BMW's clean, carbon-free, all-electric future. The vehicle boasts a lot of interior room, technology, and long battery life. The iX xDrive50 could be an excellent option for individuals looking for a full-featured electric vehicle from a reputable manufacturer.
The brand-new BMW iX 50 will cost around $83,200. Number 8. Chevy's Electric Silverado. The 2024 Chevrolet Silverado EV was unveiled today at the CES 2022 by General Motors CEO Mary Barra after months of speculation about its design, styling, and mechanicals. The new truck is claimed to have a class-leading range, but its unorthodox design and insufficient payload capacity will most likely cause controversy.
The Silverado EV RST has a 0-60 mph speed of fewer than 4.5 seconds and up to 664 horsepower and more than 780 pound-feet of torque. Hands-free highway driving, four-wheel steering, and 24-inch wheels are also included. Even though it's a truck, the Silverado EV will not have the same scowling exterior as the present truck. Instead, it looks more like the Blazer and Trailblazer, Chevrolet's existing crossovers.
The total cost of the fully loaded truck, which includes a glass canopy and 24-inch wheels, will be $105,000. Number 7. The Mercedes Benz EQ G. It was a big thing when the Mercedes-Benz G-Class was launched in 2018 as a completely new model. Since 1979, fewer than a dozen parts have been in common with the previous G-Class for the first time.
Recently, Mercedes has taken a significant step toward fulfilling its commitment to launching an electrified G-Class at the Munich Auto Show in 2021 by releasing the Concept EQG. When it comes to interior variations, battery capacity, and range, Mercedes is keeping quiet about the Concept EQG. Still, the company is happy to divulge information about the SUV's core drivetrain, which comprises four electric motors — one for each wheel. Enthusiasts believe that the 2024 Mercedes EQG will be priced at more or less $150,000. Number 6.
The Audi A6 E-Tron. An A6 E-Tron concept car from Audi is expected to go into production this year. As the EV transitions from a show car to a road vehicle, the Kolesa artists have created images of the version sold in dealerships. The A6 E-Tron is built on Audi and Porsche's Premium Platform Electric architecture, which is also used in the upcoming electric Porsche Macan and Audi Q6 E-Tron SUV. An electric motor propels on the four wheels on the A6 E-Tron.
They have a combined 470 horsepower and 590 pound-feet of immediate torque, so an estimated four-second acceleration to 62 miles per hour can be achieved.
Pricing has not been finalized, but a starting price of $75,000 and $85,000 seems reasonable. Number 5. The Lexus RZ 450 E. Toyota's luxury brand Lexus will be the manufacturer of the next huge SUV.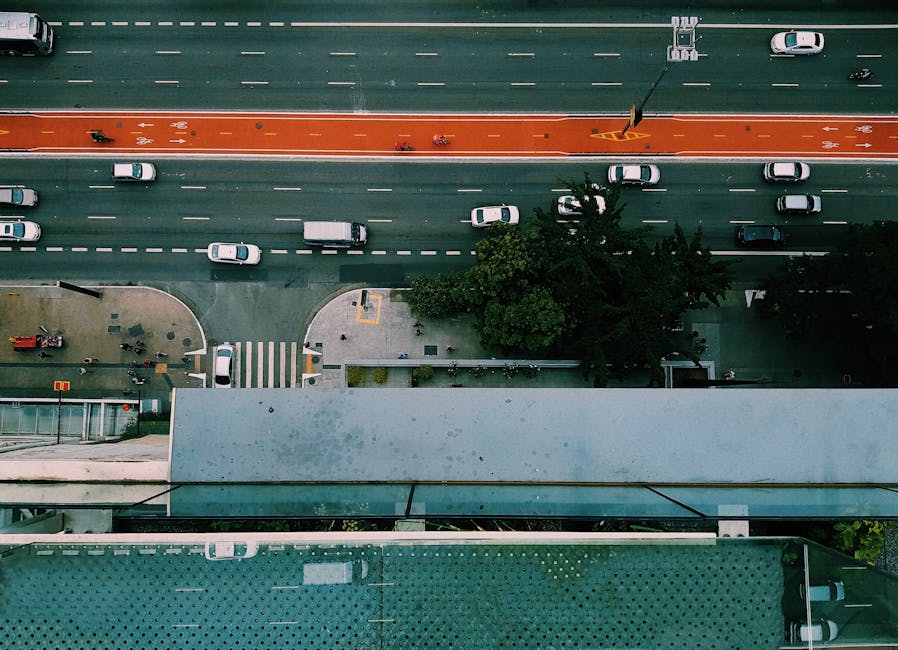 In 2022, the company's showrooms are scheduled to carry the all-electric vehicle. Lexus's first battery-electric crossover is expected to have a range of 330 miles and a zero-to-60 acceleration time in fewer than four seconds when it goes into production. This is based on the show car's minimalist interior design with an aircraft-style steering wheel and the novel steer by wire technology. Toyota's goal is to build electric vehicles that can travel 300 miles on a single charge and only require 10 minutes of charging time by switching to an all- solid-state battery system. RZ 450 E is expected to be priced above the bZ4X, so anticipate paying $45,000 for the base Lexus model.
Number 4. Polestar 3. The Polestar 3 is an all-electric SUV. With its model name, it is the third Polestar to join its ever-expanding portfolio. Initial images show a low height, sharp beltline kick, and a slim greenhouse that would give it dynamic styling on the sides.
A range of more than 373 miles has also been confirmed for the Polestar 3. Only a few facts regarding the forthcoming 3 SUVs have been disclosed by Polestar, and the business has not stated how much the vehicle would cost.
Polestar 3's starting price is likely around the middle of the Jaguar I-Pace and BMW iX, starting at about $71k. Number 3. The Honda Prologue.
The first Honda electric SUV finally has a name. When it debuts in early 2024, this all-electric people mover will be known as the Prologue. Though GM's Ultium batteries will power both the Prologue and its Acura counterpart, there is still no word on what the Prologue's features will be. There is a lot at stake in Honda's Prologue. By 2030, 40% of the company's major-market sales will be powered by either batteries or hydrogen fuel cells.
So, there must be a broader range of enticing EVs, not just Honda E compacts like the one currently on sale. The Prologue will test Honda's ability to make the switch from internal combustion engines to electric motors. This includes battery packs with up to 800 V voltage and 200 kWh of lithium-ion batteries that can be recharged at 350 kW at speeds up to 400 miles per hour. The starting price for the Honda Prologue is projected to be $45,000. Number 2.
The Volkswagen's ID.5. For now, the crossover-coupe craze is still going strong. The ID.5 EV, a sleeker, coupe-inspired equivalent to the ID.
4 compact crossover, has finally been shown by Volkswagen ahead of the Munich auto show. Standard and GTX versions of the vehicle will be available, with three different trim levels and three different engines.
Even though the ID.5 is based on the company's MEB design, it isn't an exact replica of the ID.4.
With the ID.5, you only get one battery pack instead of two with the ID.4. The ID.5 Pro delivers 171 horsepower and a 0-62 mph time of 10.
4 seconds, while the Pro Performance has a front-mounted electric motor. With a dual-motor, an all-wheel-drive setup that generates 295 horsepower, the ID.5 GTX accelerates from zero to 60 mph in under seven seconds and can reach a top speed of 112mph.
The price for this starts at 50,550 Euros for a basic model. Number 1.
The Cadillac Lyric. Cadillac demonstrates its commitment to electrification by declaring it will only produce electric vehicles, starting with the stunning new next-generation model. The Cadillac Lyric can go 300 miles on GM's all- new dedicated EV platform powered by the Ultium battery system with the primary rear-wheel drive. A sleek led lighting and a sloping glass top with a black crystal shield give the car a futuristic appearance. With GM's innovative active noise cancellation technology, which intelligently measures road vibrations, the huge luxury SUV is equipped with a quieter ride for passengers inside and out.
With $47,000, you can buy the Lyric's full-featured launch model, which has various cutting-edge features. So, in light of the exciting developments in EV technology and the significant government backing, would you buy an electric vehicle as your next vehicle, and which models from today's list would you like to shortlist? Drop your choice in the comment section below, and let's discuss!! Enjoy your day and I'll see you in the next video.
If you love our content, check out these others!.