ALISTAIR WEAVER: Alistair Weaver here with highlights of the Edmond's top rated awards for 2022. In the last year, we saw the end of the pandemic. The end of the chip shortage, and now end of astonishing deals for car shoppers. Well, obviously, not really. But amid all the turmoil, we did see some fantastic debutants taking on some of our all time favorites.
This year we have nine winners. Everything from EVs to SUVs, trucks, sedans and sports cars, including a new editors choice award for an outstanding newcomer. But before we reveal the first winner, here's our head of testing, Jonathan Elfalan, with a quick recap of the process. JONATHAN ELFALAN: Every vehicle we give an award to has been through our full test procedure. We measure their performance at the Edmunds test track, evaluate their comfort, utility and efficiency on our standardized road loop, and live with them day to day.
If it's an electric car, it also gets put through the Edmunds EV range test. On real roads, we measure both how far it'll go on a single charge, and its efficiency. Each vehicle is scored and ranked within its respective segment, with the overall winners representing the very best of their type.
ALISTAIR WEAVER: Our test regime is our stamp of approval. We truly believe it's the best and most rigorous in the business.
Indeed, one new and much storied luxury EV brand, declined to enter these awards, believing that their car wasn't quite ready for this much scrutiny. In this film, we're going to give you a snapshot of each winner. But if you want to learn more and do a proper deep dive, head to our awards page. And now without further ado, let's get on with it. First up, trucks.
2021 saw the rebirth of the compact truck, with both Hyundai and Ford launching impressive new models. Rivian was first to market with an EV truck, the R1T.
And in the full sized segment, Toyota finally unleashed an all new Tundra. But in the final reckoning, non did quite enough to unseat last year's winner, the ever popular Ford f-150. RYAN ZUMMALLEN: The Ford F-150 and its many iterations, from workhorse to hybrid, retains its status as Edmunds top rated truck.
TRAVIS LANGNESS: The F-150 stands out due to its sheer breadth of options and capability. There are six engines to choose from. Six different trim levels. And multiple cab configurations. There's seemingly no limit to the number of combinations you can come up with if you're specking an f150 to fit your needs.
Since its redesign last year, the f-150 has impressed us with clever features.
Stuff like the disappearing gear shifter, so you can have a flat workspace in the cabin. Or the live flat front seats. There are even some versions that come with an onboard generator that can power stuff like your tools or a tailgate party from the bed. It's a big leap forward in truck technology that left competitors flatfooted.
RYAN ZUMMALLEN: It also does traditional truck stuff well. Versions of the f-150 lead the class in max payload and max towing. You can also choose an available hybrid powertrain, which makes the f-150 among the quickest gas powered trucks you can buy, as well as the most efficient.
From tech to towing, the f-150 continues to lead the pack, while delivering the confidence that customers expect. Other trucks saw improvements or had dramatic debuts in 2021.
But the f-150 fended off all comers, extending its rule for another year. SPEAKER 1: We're already, we're in the space, we're cooking. CINDY MENDOZA: In it. Let's do it. [MUSIC PLAYING] AMY SILLIMAN: We got a pretty cool looking set, so excited to get to play around.
ALISTAIR WEAVER: SUVs continue to dominate the market, and with good reason. This year we finally saw the arrival of the new Ford Bronco, which is already delighting fans of off roading. Hyundai launched the Tucson, and we like the hybrid version in particular.
While the new Kia Sorento is a great choice for families with a very usable third row of seats. But even the Sorento failed to outpoint its big brother, and our reigning champion, the ever impressive Kia Telluride.
RYAN ZUMMALLEN: The Kia Telluride continues to stand above the rest. It captures Edmunds top rated SUV award for the third time. JONATHAN ELFALAN: As a mid-size three row SUV the Telluride provides comfortable and surprisingly luxurious accommodations for seven or even eight passengers. But it's not so big that it feels clumsy to drive or difficult to maneuver in tighter confines.
And if you have a lighter passenger load, the Telluride's cabin space easily converts into cargo friendly transport.
For 2022, the Telluride gets incrementally better. The once optional larger touchscreen is now standard across all trims. They've improved the adaptive cruise control, and of course, you get new, sleeker Kia badging. Style is subjective. But at Edmunds, the consensus is the Telluride is a great looking vehicle, both inside and out.
And underneath all that sheet metal is a powerful V6. The Kia warranties for 10 years or 100,000 miles. It's clear that Kia stands behind their product, and we stand behind our choice. The Telluride's a combination of comfort, utility, technology and value, make it unbeatable. ALISTAIR WEAVER: The luxury SUV market is still dominated by the 3 pointed star.
The Mercedes GLB, gle, and flagship GLS, all sit atop their respective Edmunds rankings. The gle won this award last year and it remains a fabulous choice if you want plenty of space and plenty of luxury. But it doesn't win again. Instead, this year's trophy goes to a newcomer from Korea, the Super impressive Genesis GV70. RYAN ZUMMALLEN: Boldness certainly paid off for Genesis with its new GV70.
Impactful styling and an impressive blend of virtues make it a worthy choice as Edmunds top rated luxury SUV. MARK TAKAHASHI: Value is one of the GV 70s greatest assets. And you get a lot of features for the money, along with one of the most generous warranties in the industry. Interior quality is right up there with more established luxury brands. And we love the attention to detail, like the beautifully crafted metal oval interface that really pops.
There are a few engine choices and all wheel drive is standard, complementing the sporty handling and smooth ride.
RYAN ZUMMALLEN: Also in the win column for the GV 70 are comfortable seating, huge cargo area, and some really well tuned advanced safety features. On top of all that, the Genesis GV70 costs thousands less than its closest rival, the Mercedes GLC. The GV70 isn't just a bold choice, it's a smart choice, too. MARK TAKAHASHI: What'd you just get out of?
RYAN ZUMMALLEN: I just got out of makeup. So I'm less shiny and more beautiful. And ready to make a video. (WHISPERS) We're not ready to make a video, actually.
We have to wait so whisper it out, but that's OK.
MARK TAKAHASHI: What car are you presenting? ALISTAIR WEAVER: In some ways, 2021 was a strange year for mainstream EVs. The calm before a storm of new launches. The most significant introduction was the Volkswagen ID 4, but it failed to convince. While they updated Chevy Bolt was hit with a major recall.
All of this means that our winner is an old favorite. Regular Edmunds watchers will know we get no end of criticism from Tesla supporters for daring to question some of the functions, claims and products. But objective analysis cuts both ways. And we recognize excellence when we test it. Edmunds top rated eV for the third year in a row is the Tesla Model 3.
TRAVIS LANGNESS: While it failed to meet its EPA range estimate by a few miles during the Edmunds EV range test, the Tesla Model 3, in long range trim, can go further on a single charge than almost any comparable vehicle.
The benefit of an independent network of supercharger stations can't be understated, either. It's one of the things that makes the Model 3 so easy to live with. Then there's the inside. The cabin is spacious, comfortable and quiet, making it an excellent daily driver.
And in the last year, Tesla introduced some updates like Black trim and wireless smartphone charging, both to keep it pretty fresh. ALISTAIR WEAVER: The build quality is also much improved. And the Model 3 remains great to drive with Ultra responsive handling, and strong performance, whichever version you choose. Competition's only going to get fiercer. But for now, at least, the Tesla Model 3 remains unbeatable.
While the mainstream EV market was a little quiet this year, there was no shortage of new luxury EVs.
We've driven the lucid a couple of times, but they declined to enter these awards, believing their car wasn't quite ready for a full Edmunds instrumented test. And if we can't test it, we can't award it. The Hummer isn't quite ready, either. But Rivian did give us an exclusive first test of the R1T, more of which later.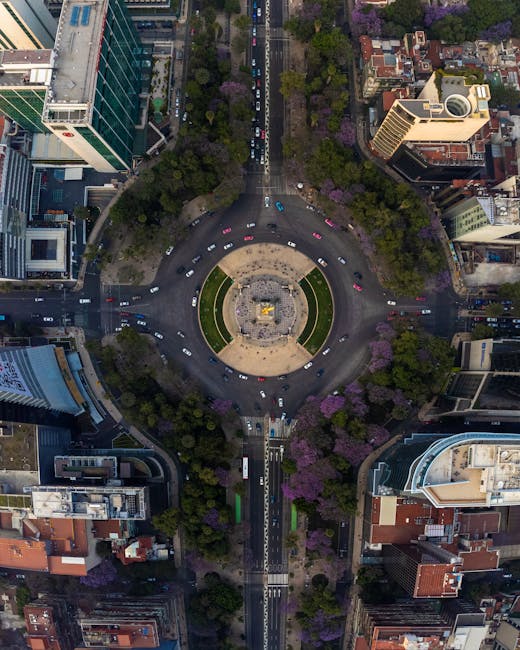 Audi debuted the e-tron GT, which looks great, but was otherwise underwhelming. We also had high hopes for the Mercedes EQS. But while it's set a new record for the Edmunds EV range test, it was marked down surprisingly for a lack of rear space. A new high performance version of last year's winner, the Mustang mach-e, made its debut. But it failed in its one job; to beat the Tesla Model Y Performance.
This left the door open for a new version of a car that was already a favorite.
MARK TAKAHASHI: There's an inherent luxury to electric vehicles. They're quiet, they typically sport the latest tech, and are entertaining to drive. Some take this to the next level. And none more so than the Porsche Taycan Cross Turismo.
Edmunds top rated luxury EV for 2022. ALISTAIR WEAVER: We've been fans of the Taycan since it was launched as a sedan. It feels like a proper Porsche. With a supremely comfortable ride, a thoroughly modern interior, and an agility unmatched among its EV peers, the Cross Turismo takes this one stage further. Greatly improving the luggage space, the rear headroom, and the all round versatility.
The standard air suspension and raised ground clearance also lends it some genuine mixed terrain potential. JONATHAN ELFALAN: The Cross Turismo is available in most of the usual Porsche flavors. It is a tad more expensive than the sedan, but all models come standard with Porsche's larger performance battery, dual motor, all wheel drive, and a lovely panoramic glass roof. We think it's worth it. And it's efficient, too.
We recently subjected it to Edmunds EV range test, and it easily outperformed the EPA estimate.
So if you want to go electric, and you want something sporty but family friendly, the Taycan Cross Turismo is the perfect pick. ALISTAIR WEAVER: The Sudan class was probably the most hotly debated and certainly the closest call that we made this year. There's still plenty of fans in our test team of last year's winner, Kia's K5. But in the final analysis, it was just outpointed by a new version of an old favorite.
JONATHAN ELFALAN: When a compact sedan survives for nearly 50 years and continues to redefine its segment, you know it's special. The latest Honda Civic is Edmunds top rated sedan for 2022. TRAVIS LANGNESS: It's comfortable, quiet on the inside, with well padded seats and a smooth ride. Plus, it's got more space than you'd expect from something with a word compact in the title. It's got a huge trunk.
And the back seat has decent room for adults. The heart of the Civic success is an optional 1.5 liter turbocharged engine. Sure, the base 2 liter engine is adequate, we think the turbo is worth the extra punch. JONATHAN ELFALAN: It's satisfyingly brisk, but still returns impressive fuel economy.
Over 30 mpg in our tests.
The civic's also genuinely fun to drive, with light steering and confident handling. Spacious, comfortable, entertaining, fuel efficient and pretty good looking, too. The Civic is a worthy winner of this award. ALISTAIR WEAVER: In all honesty, it was a pretty quiet year for luxury sedans.
Although, the extrovert redesigns of the Genesis G70 and G80 did catch our eye. By contrast, our winner is deliberately understated. For decades now the Mercedes s-class has been the default luxury sedan. And the arrival of a new one is always a big occasion. It didn't disappoint.
JONATHAN ELFALAN: We had high expectations. And the S class didn't just meet them, it exceeded them. The material choices inside define premium luxury. The seats are some of the most comfortable we've ever sat in. And you can even have a massage to melt away the fatigue.
MARK TAKAHASHI: Shoppers can choose either a six or eight cylinder engine, paired with a mild hybrid system that delivers plentiful, yet smooth power whenever you need it. It also returns decent fuel economy for the segment. As expected, ride quality is excellent. Yet, handling remains surprisingly capable. On the technology front, this s-class doesn't really break new ground.
Rather, it takes existing features and makes them better. You can get wireless phone integration, augmented reality navigation, and a Burmester sound system that can bring an audio file to tears. JONATHAN ELFALAN: On top of that, the MBUX infotainment system has the best voice recognition on the market, allowing you to control many of the car's functions with natural speech commands.
The best doesn't come cheap. But in the case of the mercedes-benz s-class, it's justified.
SPEAKER 2: 1, 2, 3, hit it. ALISTAIR WEAVER: Sports cars. We're not going to pretend that we don't enjoy this category. This year [INAUDIBLE] in cars as disparate as the Ford Mustang Mach one, the BMW M3 and M4 siblings, and Porsche's fabulous new 911 GT3, I had a rubbish day at Road Atlanta in that. We're also such big fans of last year's winner, the mid-engined Chevy Corvette, that we went and bought one with our hard earned cash.
We love our Vette. But it didn't win again. This year, Subaru and Toyota introduced a new version of their co-developed sports car known as the BRZ and GR 86, respectively. Both are great, but some subtle tweaks are enough to elevate the BRZ above its sibling and to claim our trophy. The Subaru BRZ cooks up a familiar recipe, but it does so with such aplomb that it's a pleasure to name it Edmunds top rated sports car for 2022.
RYAN ZUMMALLEN: Few things excite us like a lightweight rear drive sports car with a manual transmission. We enjoyed the first Generation BRZ and its mechanical twin the Toyota '86. But this second generation combines more power with even sharper handling. Exactly what it needed. The BRZ also goes the extra mile over the latest Toyota version.
Subaru added unique characteristics to the engine, suspension and steering. It has a more compliant ride and better confidence at speed. Basically, upgrades everywhere that matters. ALISTAIR WEAVER: The Subaru succeeds in being fun, even at low speeds. You don't need a drag strip or a racetrack to explore its limits like you do in so many modern sports cars.
It's accessible to the inexperienced, but it still rewards the expert. The mark of a true great. And all of this from under $30,000. It's a worthy winner of an Edmunds top Rated Award. AMY SILLIMAN: I am so tired.
I did not sleep last night again. ALISTAIR WEAVER: Want to know the secret behind any Edmunds top rated shoot? Lots of caffeine. The Edmunds Top Rated Editors Choice Award is new for this year, and is given at our discretion to a vehicle that's exceeded expectations and delivered something genuinely new.
The reborn Ford Franco was an obvious contender, impressing both on and off road, but it doesn't win.
The first Edmunds top rated editors choice Award goes to the first all electric truck, the Rivian R1T. The R1T packs an amazing amount of on and off road performance, cutting edge tech and style, into a package that's just a little bit bigger than a typical midsize truck. It employs four electric motors, one at each wheel, generating a mighty 835 horsepower. It's by far the quickest and best handling truck we've ever tested, despite weighing as much as a heavy duty gas truck. It also achieved 317 miles in Edmunds EV range tests, beating the EPA estimate.
The R1T can tow up to 11,000 pounds, and its bed has an impressive payload capacity of almost 1,800 pounds. And for those not needing that sort of utility every day, the spacious front trunk and clever gear tunnel can easily handle the demands of a more urban lifestyle.
ALISTAIR WEAVER: The interior is full of clever detailing, too, including a removable Bluetooth speaker for those impromptu parties. It costs from almost $70,000, but it does look and feel like a luxury choice. Rivian's already made quite an impression on both Main Street and Wall Street.
And with a new SUV about to arrive, the excitement looks set to continue. SPEAKER 1: That's a wrap, baby. ALISTAIR WEAVER: So that's it for Edmunds top rated 2022.
Congratulations to each of our nine superb winners. And if you'd like to learn even more about them, head to our awards page at edmunds.
com/toprated. Go on. You won't regret it. Now these are, of course, challenging times, but they're also incredibly exciting if you're involved in the world of cars. And we can't wait to bring you all the latest news as it happens over the next few months.
But until then, stay safe, and thanks for watching..
Read More: The Best New & Upcoming Cars 2022-2023